2019年10月15日-19日,第126屆中國進出口商品交易會(簡稱"廣交會")在廣州琶洲展館盛大舉辦。自1957年創辦以來已有60多年歷史的廣交會,是中國企業拓展全球市場最重要的渠道之一。

The 126th China import and export fair (Canton fair) was held in guangzhou's pazhou pavilion from October 15 to 19, 2019. The fair,More than 60 years old since its inception in 1957, is one of the most important channels for Chinese companies to expand their presence in the global market.
作為國內智能安防市場最具競爭力的德利智能科技已連續參加多屆廣交會,且每次都成為會上焦點。本次也不例外,德利智能新品驚艷亮相,憑借新穎的外觀和高技術含量,成為了見證中國出口高端制造業發展史上的鮮活注腳之一。

As the most competitive intelligent security market in China, Deli intelligent technology has participated in many sessions of Canton fair, and become the focus of each meeting. This time is no exception, Deli smart new amazing appearance, with a new look and high-tech content, has become a witness to the development of China's export manufacturing history.
↓↓↓國外行業大伽對德利產品紛紛駐足觀看,爭相體驗,贊不絕口↓↓↓

Foreign industry experts on Deli products have stopped to watch, to experience, full of praise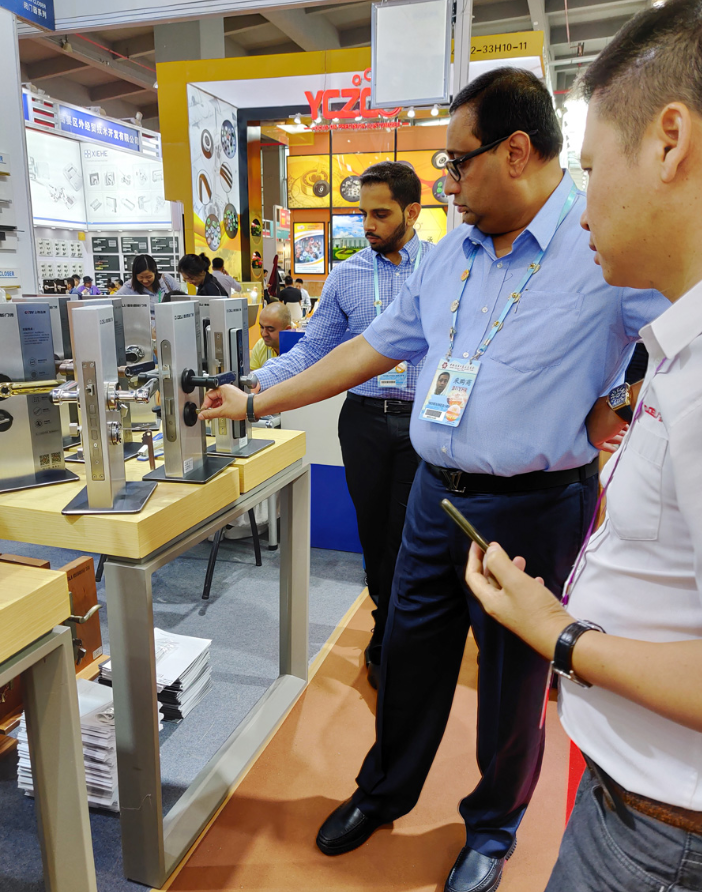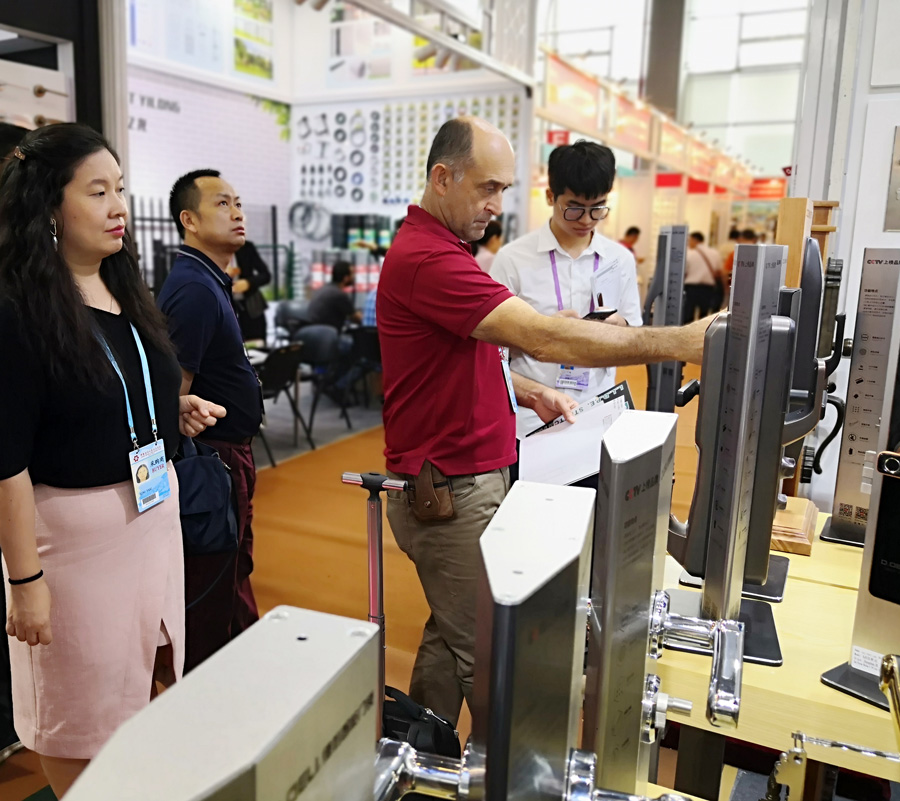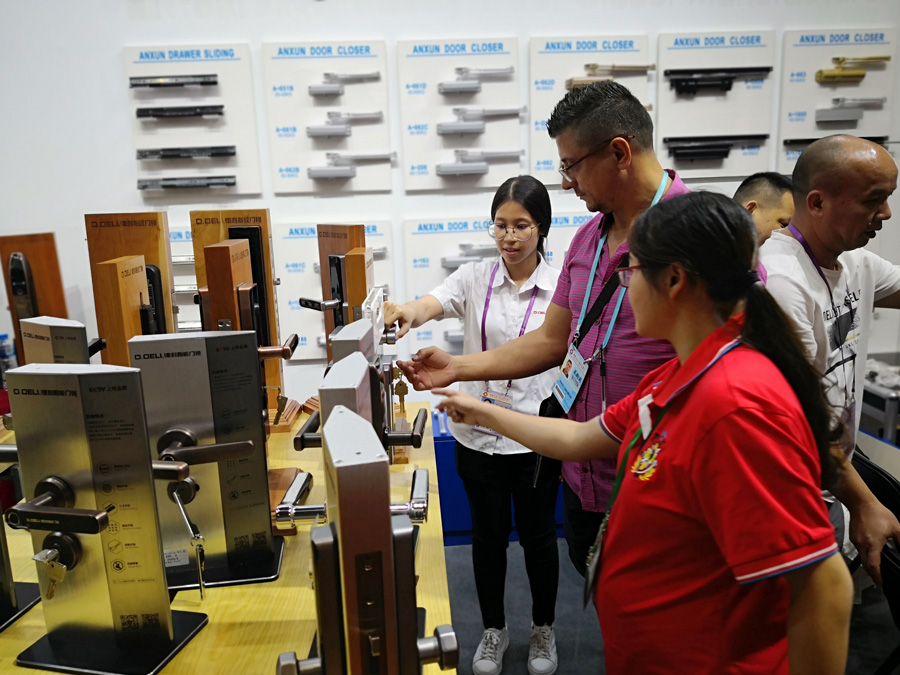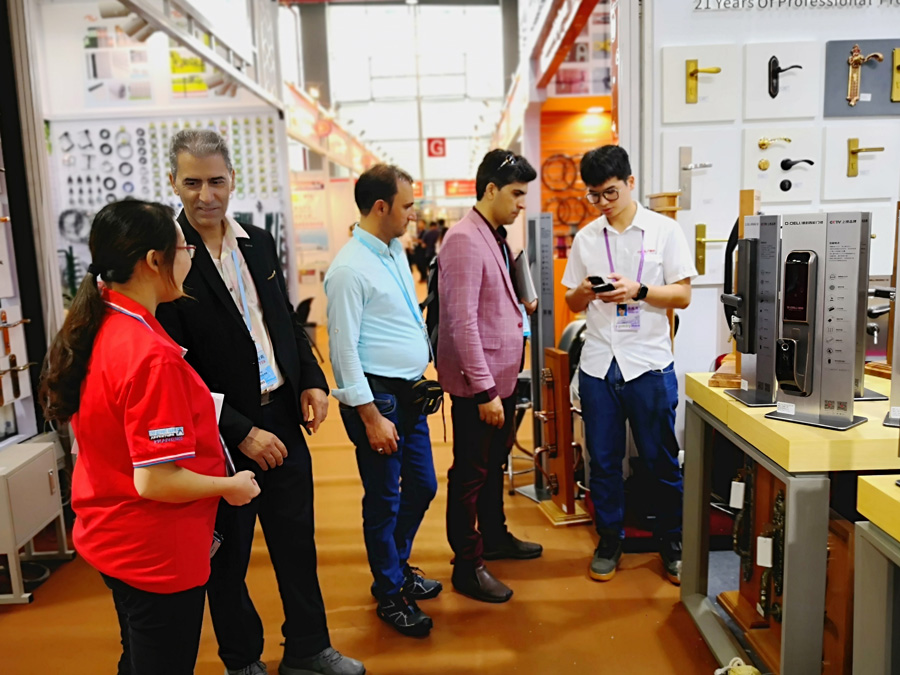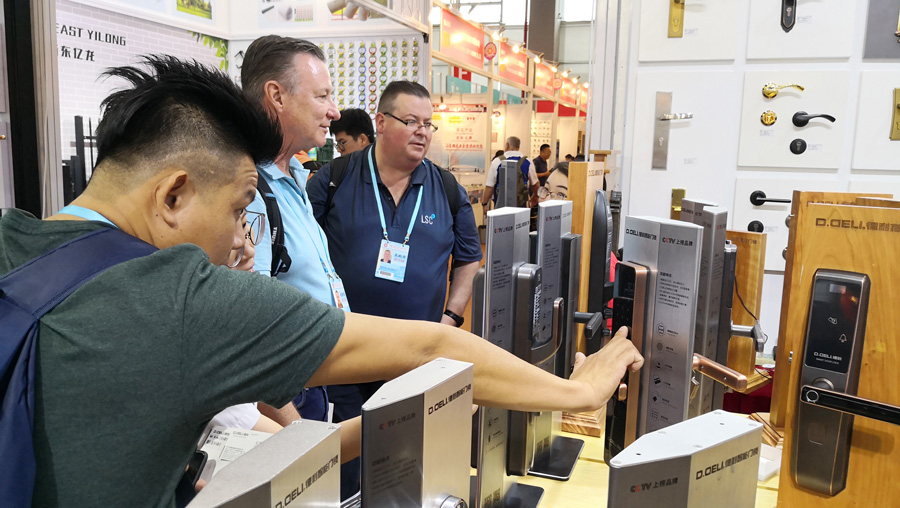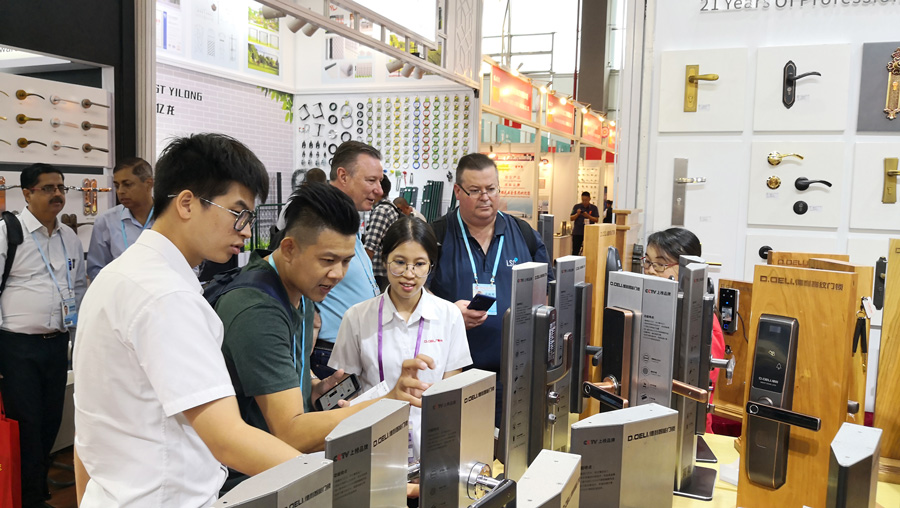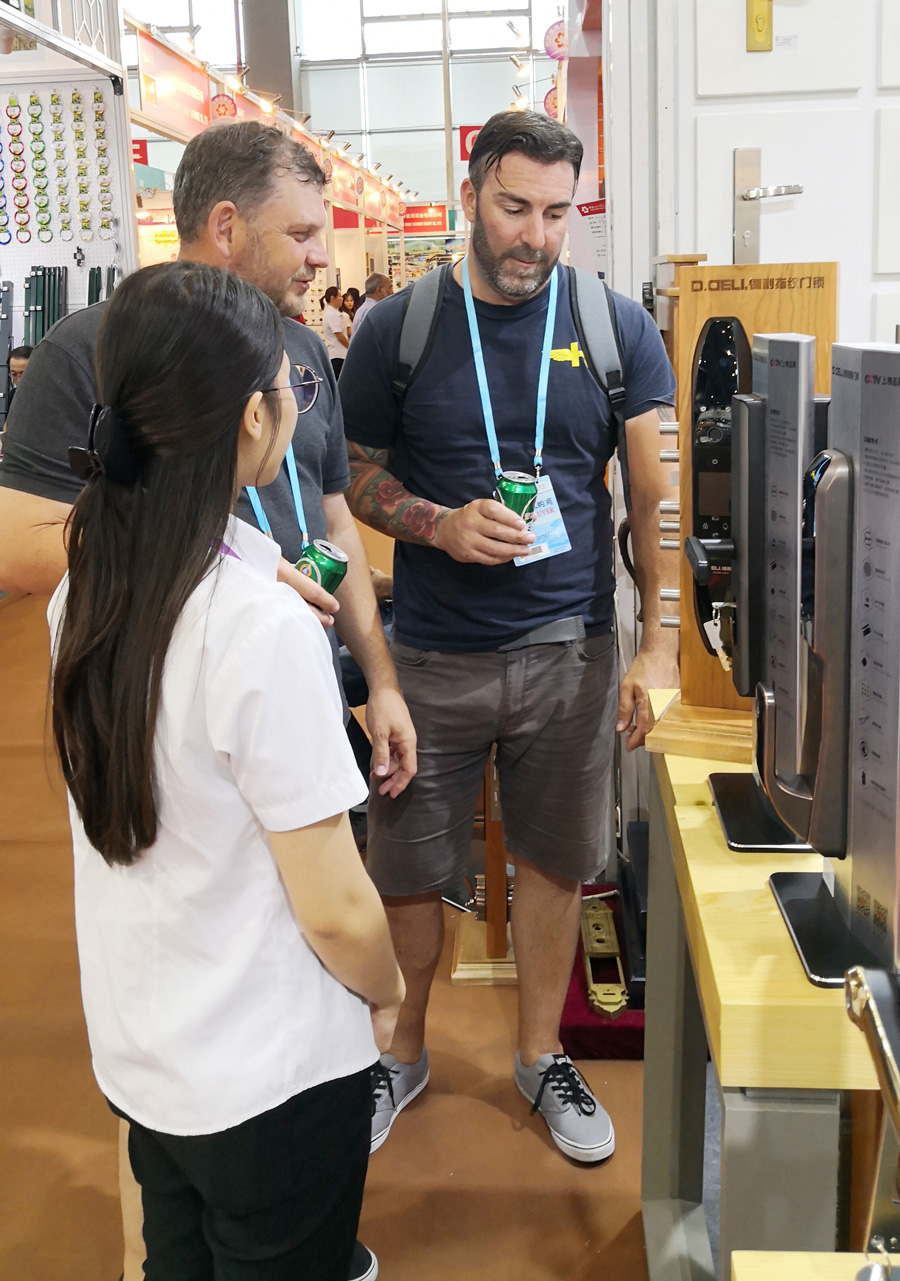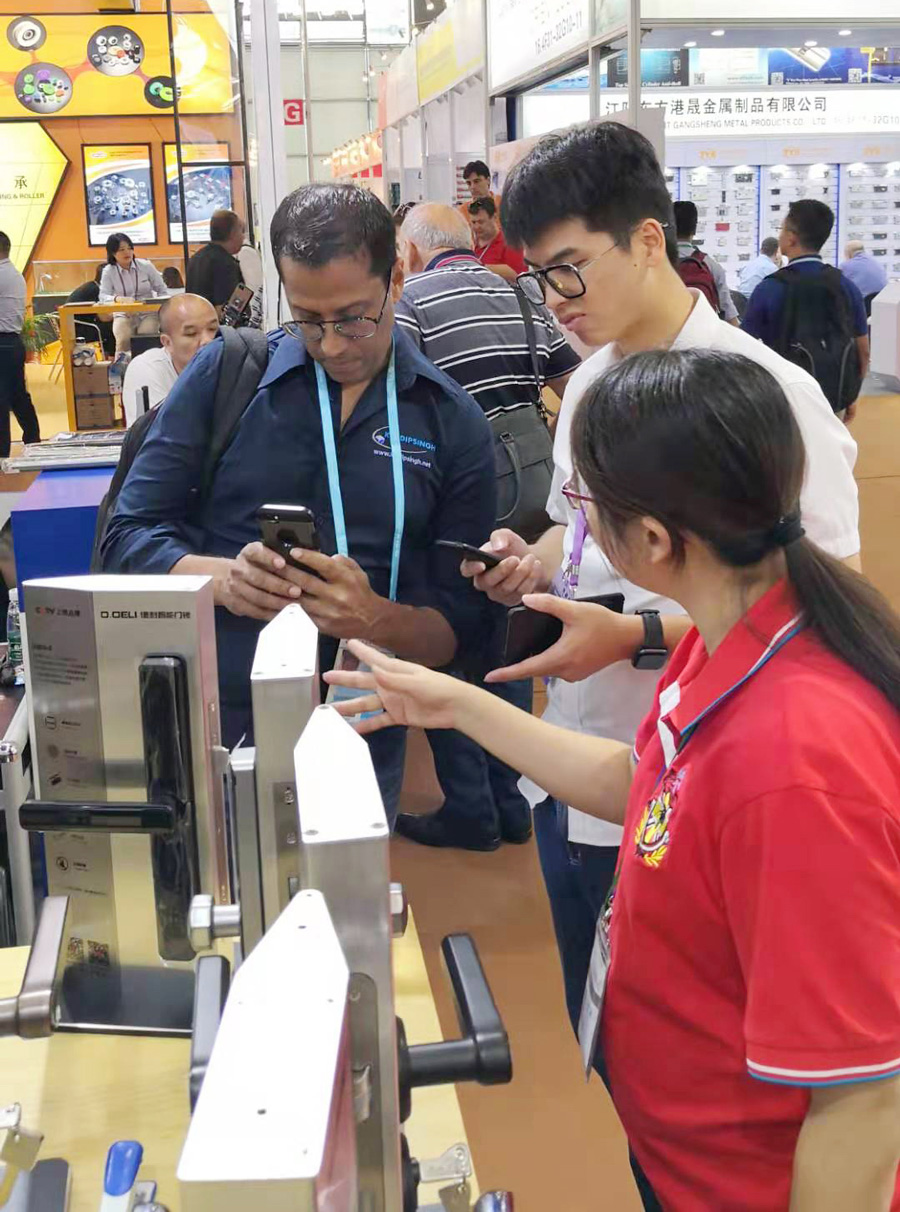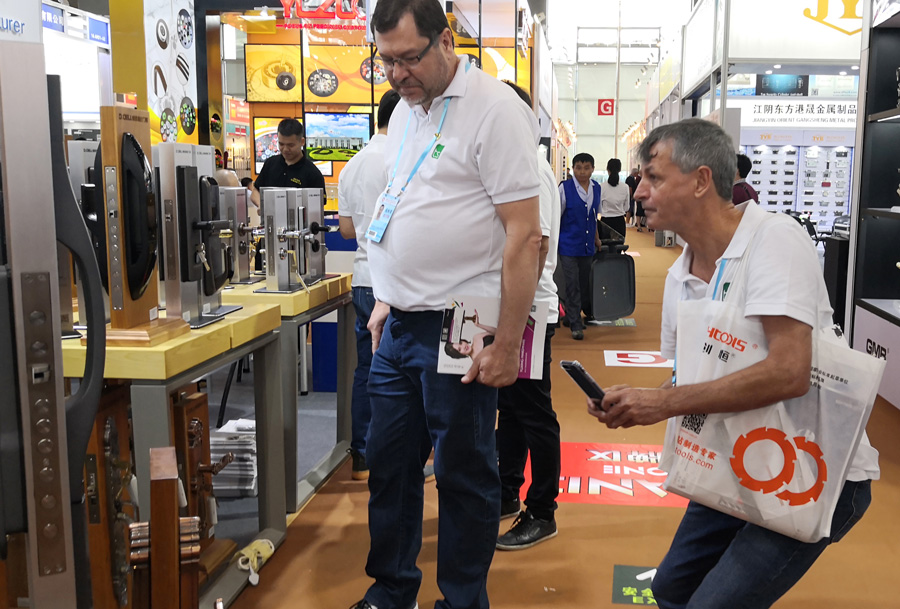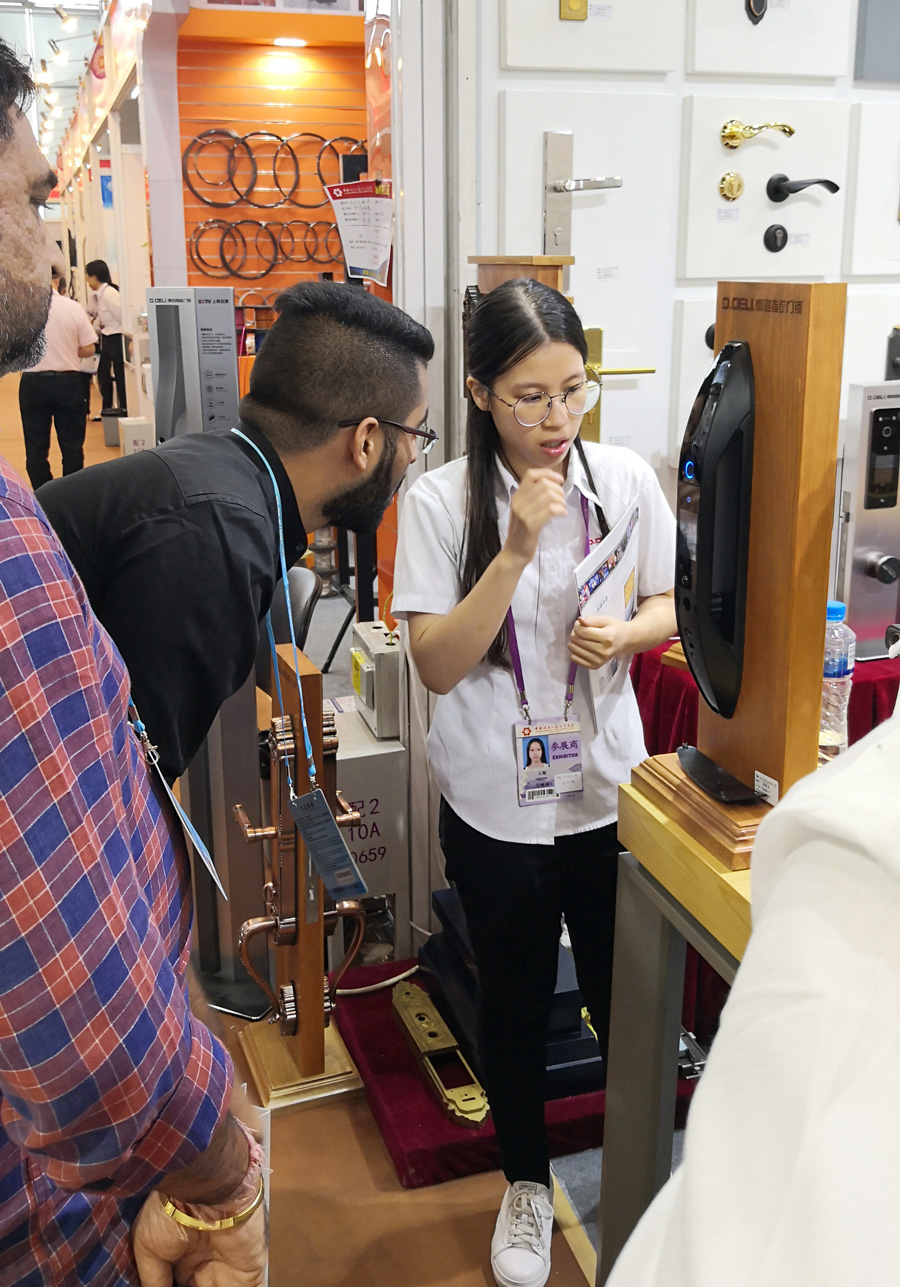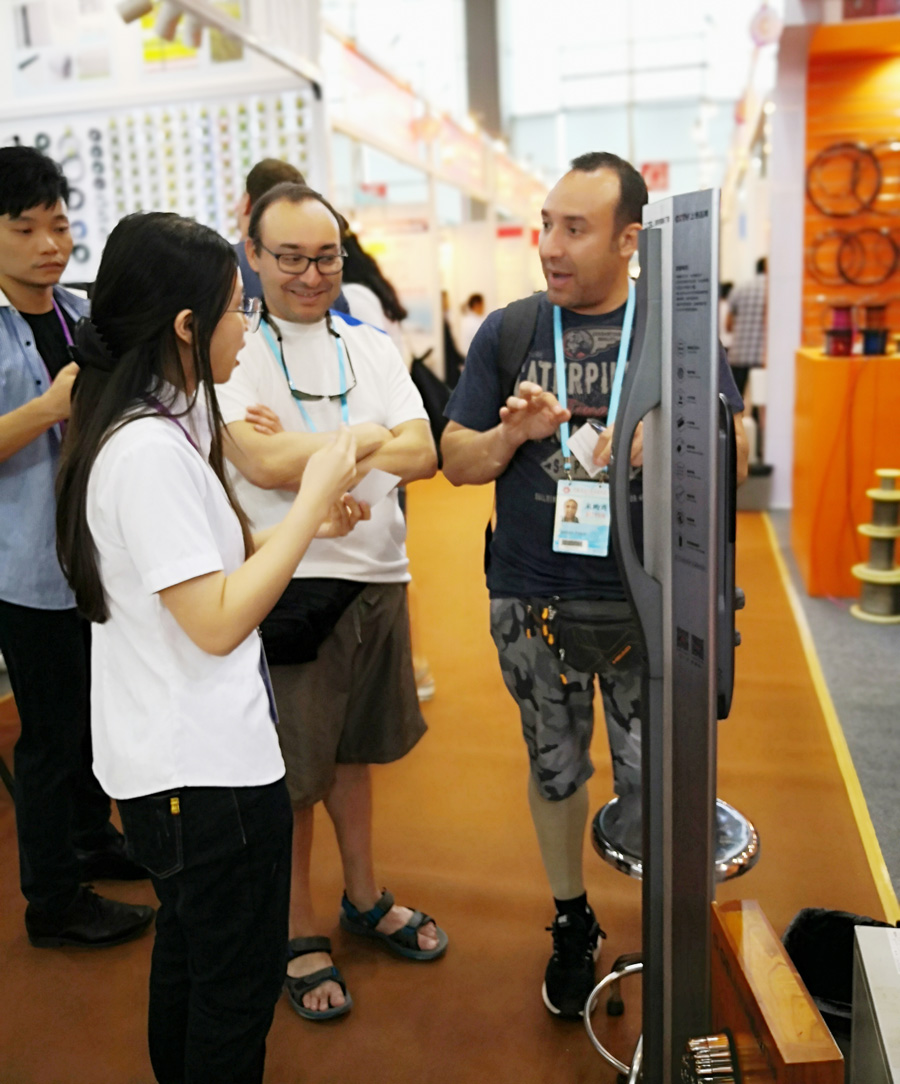 ↓↓↓來自以色列的行業大伽以最專業的標準檢閱德利產品↓↓↓

Industry experts, which is based in Israel, reviews Deli products with the most professional standards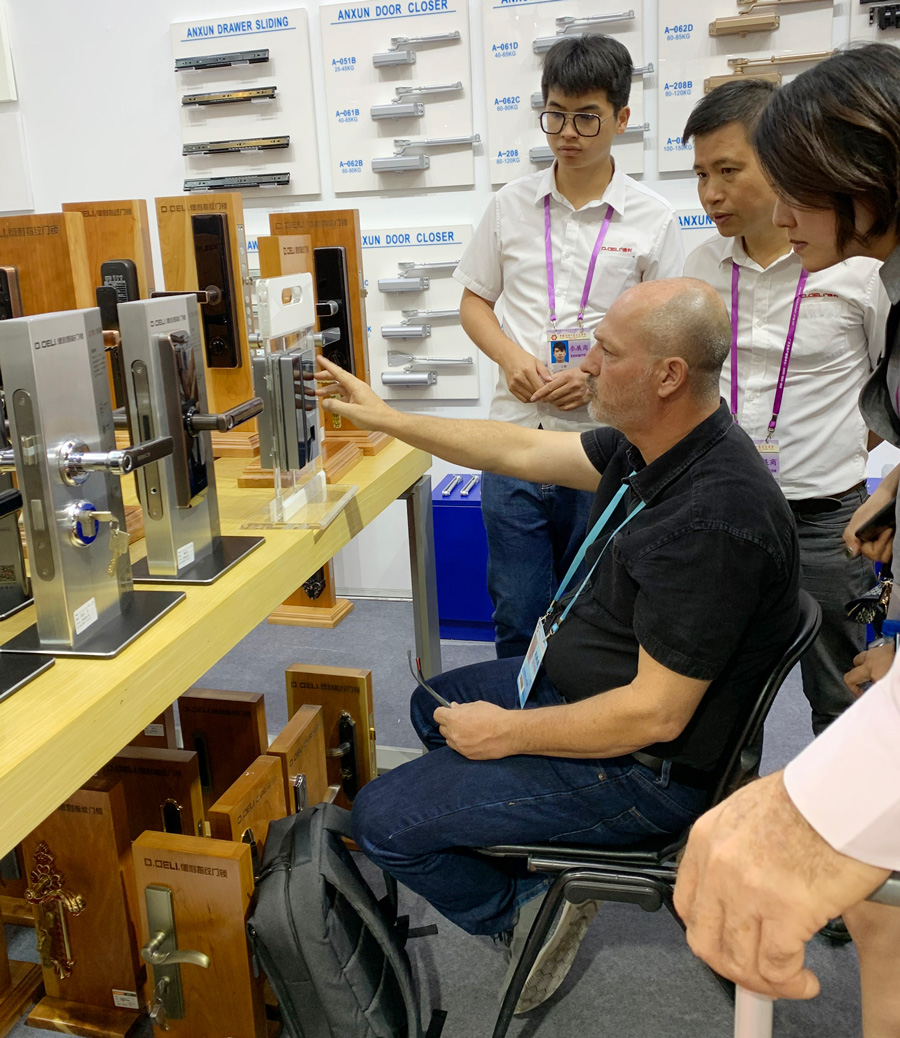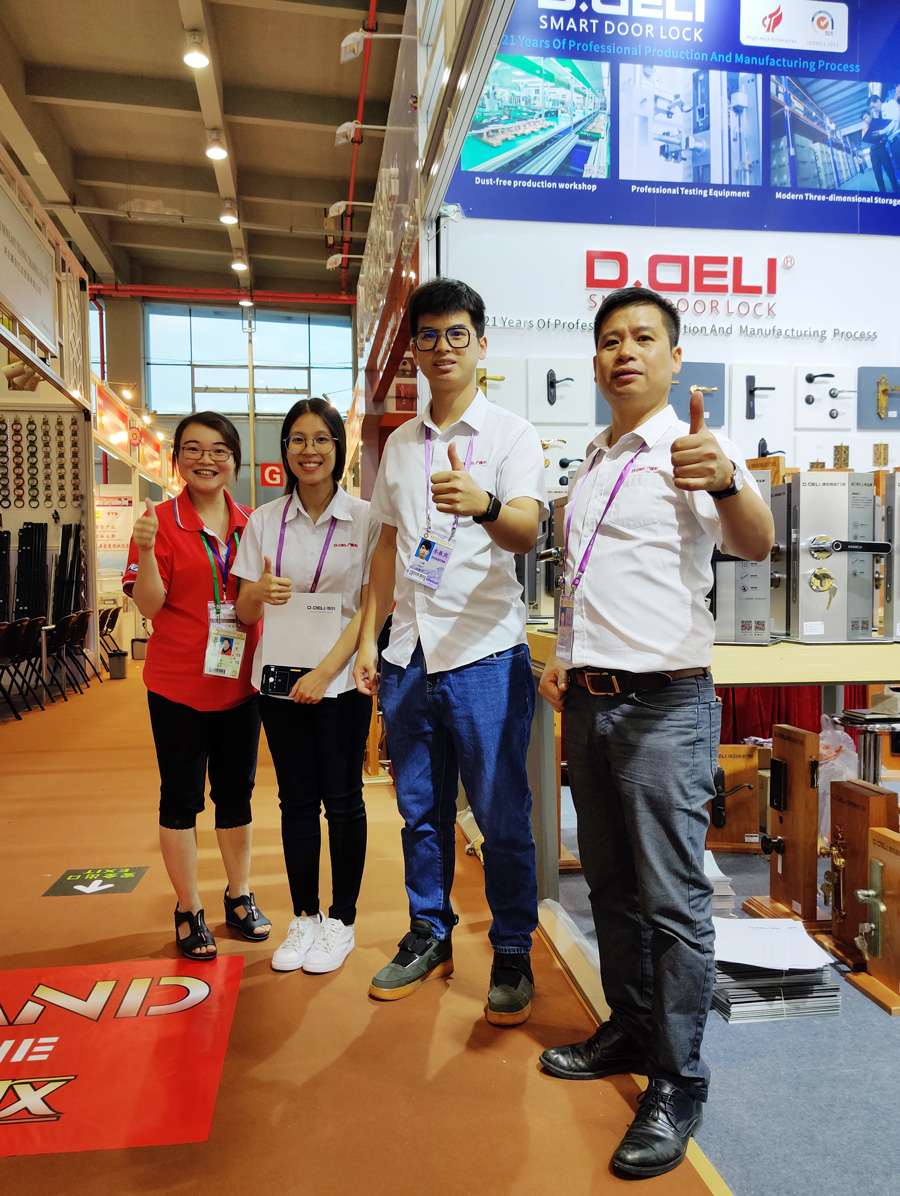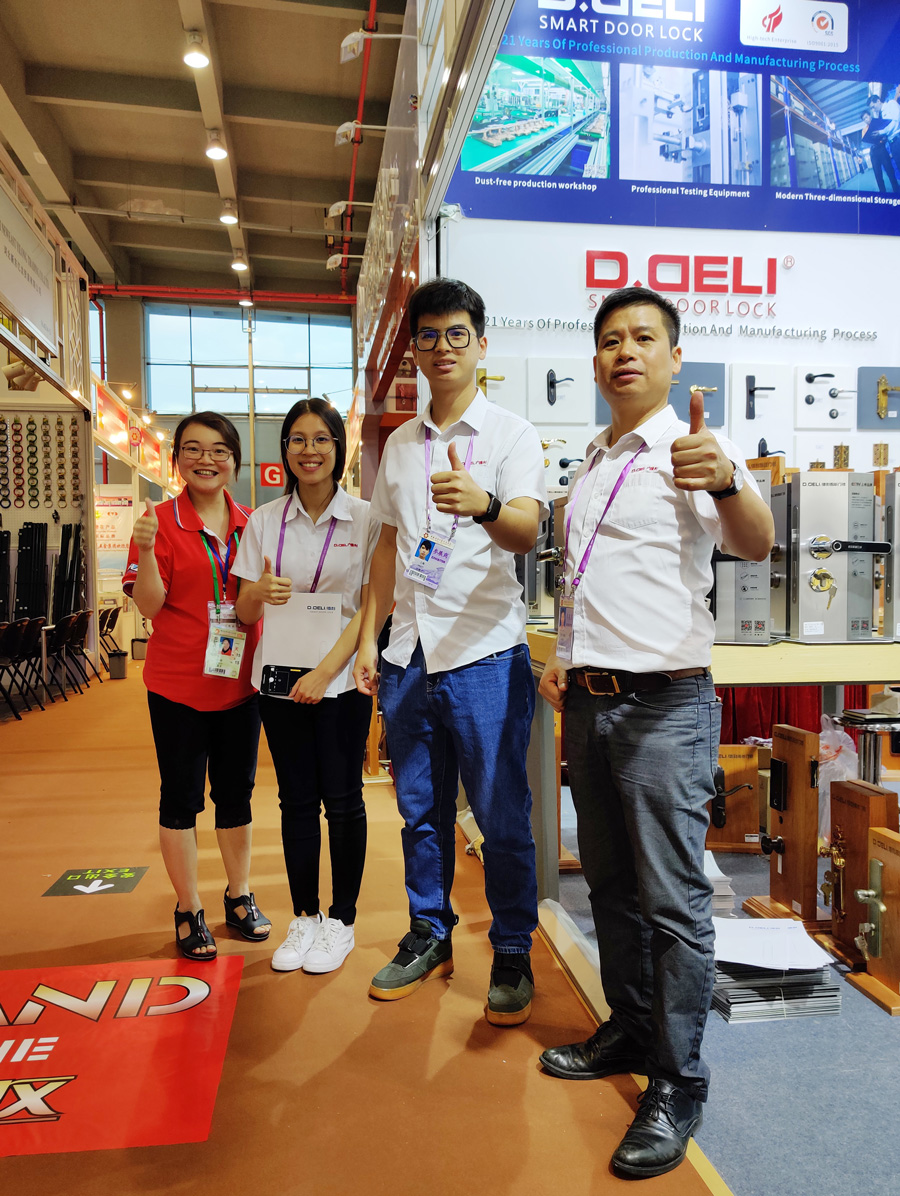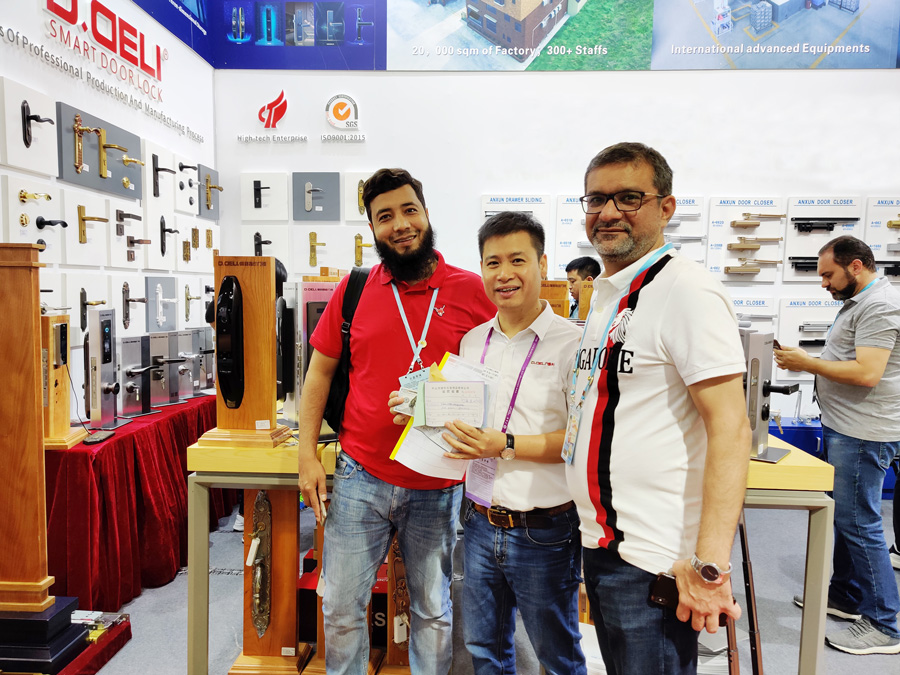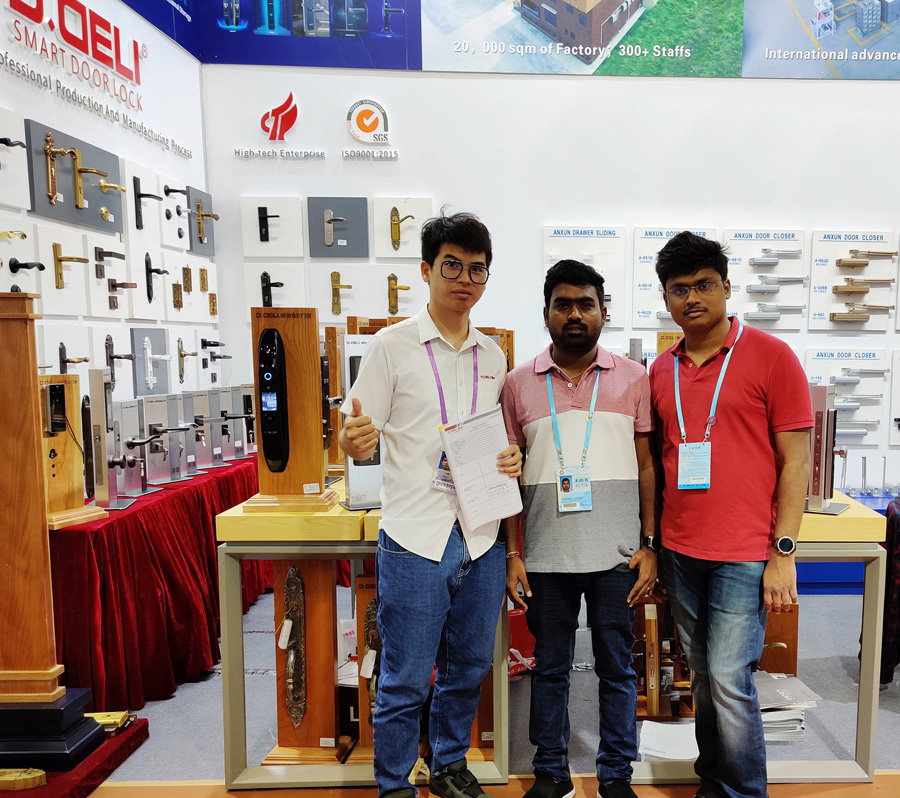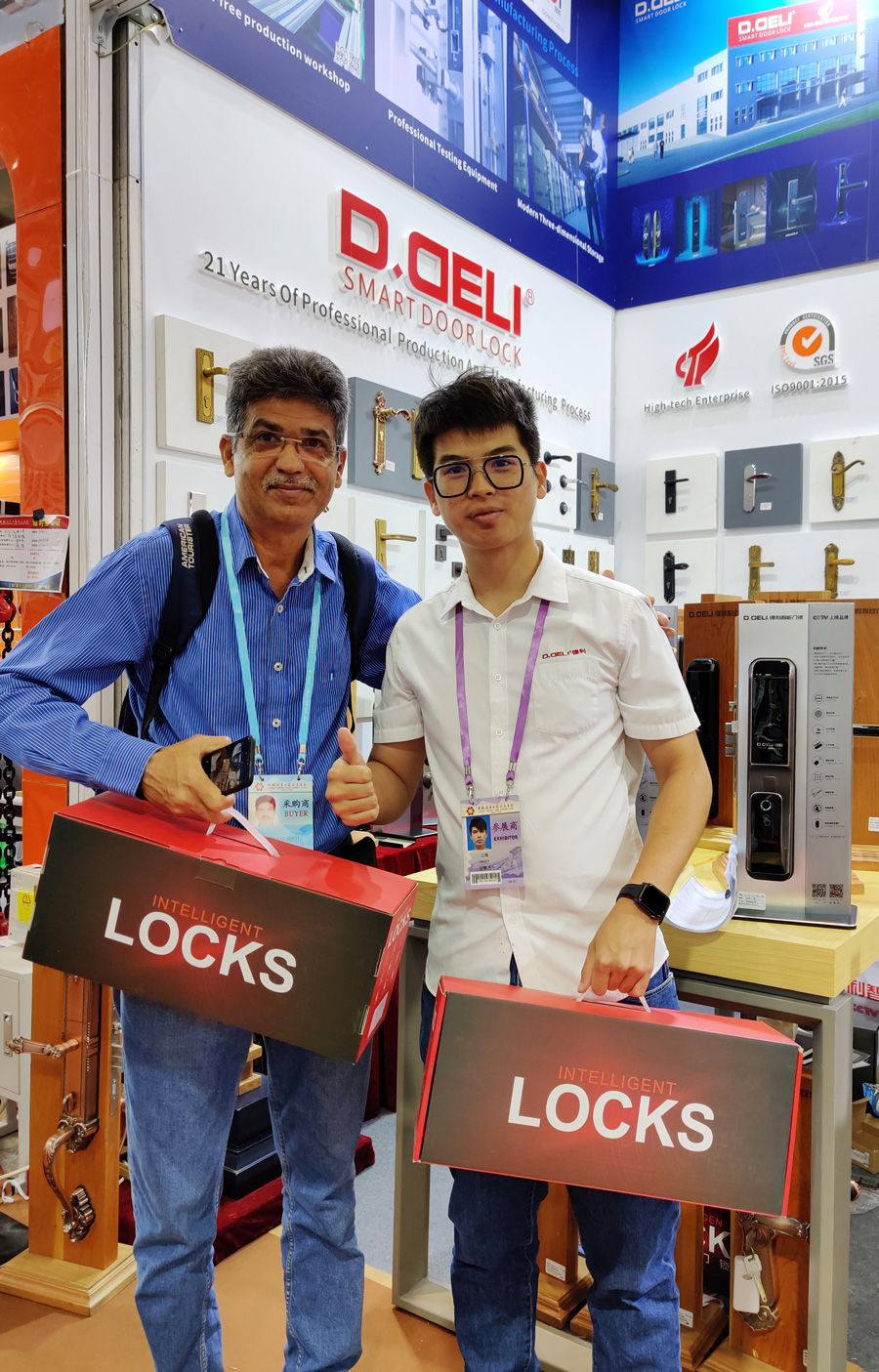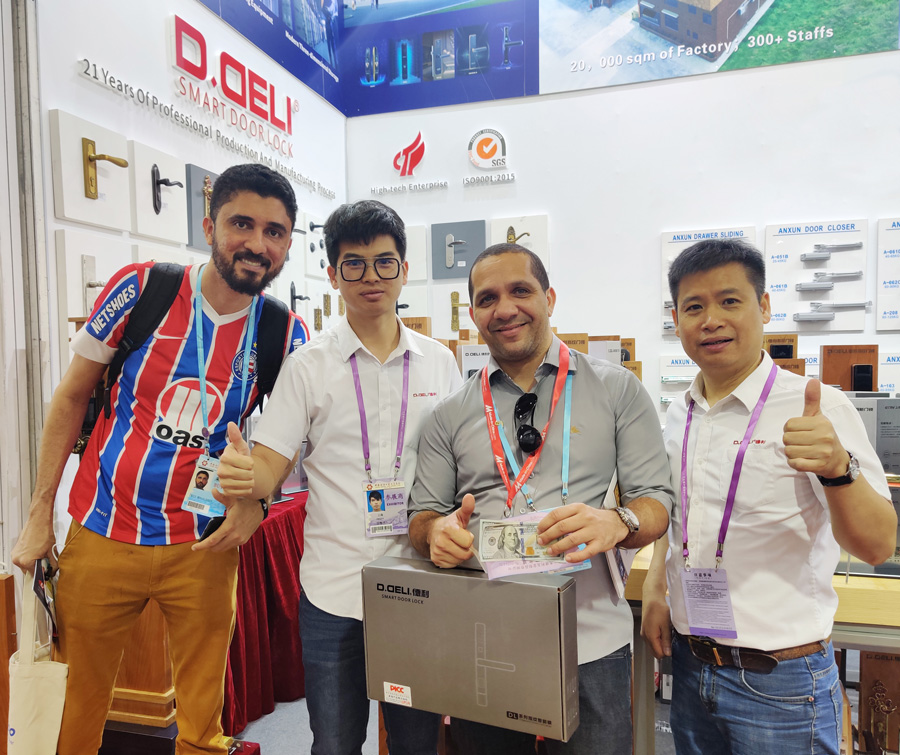 德利智能科技從設計研發到生產安裝、產品檢測都擁有一條完整的生產鏈,高科技與高顏值是德利智能門鎖系列產品最主要的特征,這屆廣交會德利智能科技展出的智能門鎖無論是在外觀設計還是產品功能上,都帶給全球客商們全新的視覺沖擊和貼心體驗,滿足不同文化人群的審美和使用需求,獲得全球智能鎖行業大咖的一致好評!

Deli intelligent technology, from design development to production installation, product testing has a complete production chain, high-tech and high level of appearance is Deli smart door lock series products, the main characteristics of this session of the Canton fair Deli intelligent science and technology exhibition, smart door locks in both design and product function, bring the global merchants who brand-new visual impact and intimate experience, meet the aesthetic and the use of different cultural groups demand, to obtain the global intelligent lock industry big cafe's consistent high praise。
↓↓↓展會后首日,來自四個不同國家的客戶先后來到德利公司,現場考察各生產車間的生產工藝流程,被完整的生產鏈所折服,并與德利達成戰略合作↓↓↓
On the first day after the exhibition, customers from four different countries came to Deli company , inspected the production process of each workshop on site, and were impressed by the complete production chain, and reached a strategic cooperation with deli














未來,伴隨國家制造業向產業鏈中高端的不斷升級,不斷深化產業升級戰略的德利智能科技將乘"一帶一路"政策的產業東風繼續揚帆遠航,積極開拓海外多元化市場,表現出應對挑戰的韌性。

In the future, with the continuous upgrading of the national manufacturing industry to the middle and high end of the industrial chain and the deepening of the industrial upgrading strategy, Deli intelligent technology will continue to set sail by taking advantage of the "One Belt And One Road" policy, actively explore diversified overseas markets, and demonstrate its resilience to challenges.